Why choose us ?
Our foundational statement is " to unlock your healing potential within by using non-invasive, no-drug, revolutionary procedures and safe techniques to heal you faster from injury and our previous patients loved it &nbsp".
EXPERIENCED PHYSICAL THERAPIST
Our Physical Therapists are well educated, compassionate clinicians who provide individualized and hands-on care. Varied 27-years experience from Rehabilitation hospital, Acute-care hospital, Out-patient clinic, Skilled nursing facility, and home-health service.
WELL-EQUIPPED CLINIC
We use machines such as 830 Cold laser, no-needle electronic acupuncture, ultrasound, electrical stimulator, Elite total body stationary bike, Cardiozone treadmill, Lifespan Whole body vibration, cervical posture pump, and Saunders lumbar traction, etc.
PAYMENT PLANS:
Pay later. Get treated now! No fees, No financing. If you have a high co-pay, deductible, or if finances are an issue, you no longer have to worry. You can get your treatment now without carrying the burden of financial stress.
I think what I like best is that they zoom in or focus on your problem and you can communicate with them and they can help you to solve it. I'm very grateful because I never been to a physical therapy that is better than here. I've been to lots of them and all they seem to want to do is create more pain, where here they try to solve the pain. I'm very grateful for that. They're loyal to their customers and I want to spread the word. I really think they are terrific!
→ Carol
I just wanted to let you know that I been to Angie before and when I was suggested to go to another Physical therapist, I told my doctor that was not the one I wanted to go to. I have faith in Angie and her staff. I also feel they work so well with you. They understand where the pain is and the exercises that they give you are really helpful.
→ Eleanor
Get Instant Access To These 4 Ebooks Today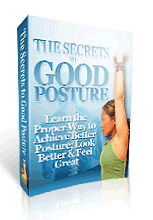 Enter your email address below for instant access!