Our services
Pain management
At All active physical therapy, we don't just make you relief from pain but we treat the reason. We follow different types of pain management methods including Massage,Cold laser therapy,Mobilization of joints and bones, Manual therapy using hands or tools on soft tissue etc. Within each of these categories, there's much that a physical therapist has to offer as far as variety of treatments. Excercise consist of PROM Exercise (P.T. performing exercise for patient), AAROM exercise (P.T. assisting patient to perform exercise), AROM exercise (Patient performing the exercise); ARROM (Patient performing exercise using free weights or machine). A physical therapist works with each patient to understand his or her particular pain — what causes it and what can be done to manage it.
Low-Level 830 Cold Laser Therapy
The 830Laser sends light (photons) into your injured tissues and can penetrate 2 inches without being absorbed by the skin,fat,or blood. No heat is generated so it is safe for use anywhere on the body. Once the photons find the injured tissues, they stimulate and energize the cells to repair and strengthen at a remarkably fast rate. This treatment does NOT wear off like most medicines,electrical stimulation, heat or ice. It increases your body's own healing power and enhances that process. True healing. If you don't reinjure the area, the pain should not return.
No-needle Electronic Acupuncture
ETPS (Electro Therapeutic Point Stimulation) Neuro-Mechanical Acupuncture is the newest therapy being utilized to combat chronic and acute pain throughout North America. ETPS (NMA) is a non-invasive therapy applying concetrated, low frequency stimulation to ancient acutherapy points, motor/trigger points and contracted motor bands. This produces an effective and versatile approach to chronic pain management. ETPS is based upon the premise that ancient philosophies combined with modern electro-therapy technology can provide synergistic therapeutic results to suffering patients. Applying ETPS (NMA) stimulation to a unique combination of the above mentioned points will provide immediate pain relief, decrease muscle tonicity, and accelerate tissue repair for any form of musculoskeletal disorder, regardless of cause
Weight management
Through: Strength training, Nutritious eating, Lifestyle counseling lose inches in 2 weeks, Feel better and healthier. Free Conulation Call now on (352) 255 6130 for an appointment!
Balance And Fall Prevention Programs
With age, seniors lose strength, balance, and flexibility. As a result of this, the risk of an injury or a fall increases substantially over time.
Injuries and falls can be devastating. They can wipe out one's independence and quality of life.
The key to avoiding a serious injury or a fall is to prevent one in the first place. Studies have shown that controlled balance exercises reduce and strengthening can significantly reduce the risk of falls and subsequent injuries in seniors.
We offer specialized balance and fall prevention training for those over the age of 65. Please fill out the enclosed screening test to determine if there is a fall risk.
I think what I like best is that they zoom in or focus on your problem and you can communicate with them and they can help you to solve it. I'm very grateful because I never been to a physical therapy that is better than here. I've been to lots of them and all they seem to want to do is create more pain, where here they try to solve the pain. I'm very grateful for that. They're loyal to their customers and I want to spread the word. I really think they are terrific!
→ Carol
I just wanted to let you know that I been to Angie before and when I was suggested to go to another Physical therapist, I told my doctor that was not the one I wanted to go to. I have faith in Angie and her staff. I also feel they work so well with you. They understand where the pain is and the exercises that they give you are really helpful.
→ Eleanor
Get Instant Access To These 4 Ebooks Today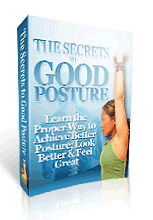 Enter your email address below for instant access!