Self help tips
Take Frequent Breaks:
Change positions regularly to give your muscles the rest needed to support you better when you return. If you're sitting, stand up. If you're bending over, stand and arch backward. A 60 second break every 20 minutes is ideal.Walk 30-minutes briskly on a flat surface. Its important to keep your body's circulation working well. This helps to increase healing. If pain arises take breaks as needed.
Apply ice
» Should your pain become severe, apply ice to the area for 20 minutes. Do not put directly on the skin.
» Do not sit longer than 15 consecutive minutes.
» Use foot stool for one leg during prolonged standing to lower pressure on your back.
» Sleep on your side with pillows between the knees or on back with pillows under your knees.
I think what I like best is that they zoom in or focus on your problem and you can communicate with them and they can help you to solve it. I'm very grateful because I never been to a physical therapy that is better than here. I've been to lots of them and all they seem to want to do is create more pain, where here they try to solve the pain. I'm very grateful for that. They're loyal to their customers and I want to spread the word. I really think they are terrific!
→ Carol
I just wanted to let you know that I been to Angie before and when I was suggested to go to another Physical therapist, I told my doctor that was not the one I wanted to go to. I have faith in Angie and her staff. I also feel they work so well with you. They understand where the pain is and the exercises that they give you are really helpful.
→ Eleanor
Get Instant Access To These 4 Ebooks Today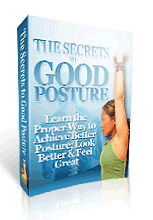 Enter your email address below for instant access!