be aware of :
1. Beware of physical therapy offices that provide only a passive type of therapy. Such as using only hot/cold pack, massage, electrical stimulation and ultrasound. These treatments may feel good for a very short period afterwards, but they are not a cure to your problem.

2. Beware of physical therapist who do not teach you something new for your problem each appointment. Whether it be a new exercise or self-help tip.
I think what I like best is that they zoom in or focus on your problem and you can communicate with them and they can help you to solve it. I'm very grateful because I never been to a physical therapy that is better than here. I've been to lots of them and all they seem to want to do is create more pain, where here they try to solve the pain. I'm very grateful for that. They're loyal to their customers and I want to spread the word. I really think they are terrific!
→ Carol
I just wanted to let you know that I been to Angie before and when I was suggested to go to another Physical therapist, I told my doctor that was not the one I wanted to go to. I have faith in Angie and her staff. I also feel they work so well with you. They understand where the pain is and the exercises that they give you are really helpful.
→ Eleanor
Get Instant Access To These 4 Ebooks Today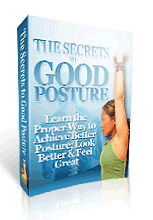 Enter your email address below for instant access!