About us
All Active Physical Therapy opened its business on Nov. 2009 in Clermont, Florida, and has been providing services to our community to achieve highest quality of life. Employees include experienced Registered Physical Therapist, Licensed Physical Therapist Assistant, and Front Desk/Physical Therapy Aide. MassageTherapist is available on appointment basis. We also provide weekly Tai-chi therapy class. We see varied cases of Orthopedic, Neurologic, and Muscular conditions from young adults to senior adults in a cozy environment. We provide One-on-one hands-on treatment, and uses Whole body vibration machine to restore loss strength in short period of time. We market ourselves primarily from "word of mouth" and get majority of our referrals from our current and past patients. CALL Now for FREE Screening & find-out/experience for yourself the difference.
About Angie Garay (owner)
RPT - graduated in 1986 with Bachelors degree in Physical Therapy. Varied 27 years experience in Rehabilitation Hospital, Skilled Nursing Facility, Acute-care Hospital, Out-patient clinic, and home-health. Special skills: myofascial release technique, reflexology, accupressure, total motion release technique.
What Ailments does All Active Physical Therapy specialize in treating?
Arthritis; Bursitis; Tendinitis; Carpal tunnel; Fibromyalgia; Fractures; Sciatica; Vertigo, Neck, Shoulder, Elbow, Wrist/Hand, Lower back, Hip, Knee, Ankle foot, headaches and more... All Active Physical Therapy treats most all ailments related to joint, muscle, nerve or tendon. We are the Physical Therapy experts that bring relief, rehabilitation, restoration, and prevention.
Why Physical Therapy at all Active versus a Chiropractor?
The main reason is because All Active finds the cause of your problem and not just merely treat the symptoms. We don't expect you to come to us for 5 to 10 years. Most of our patients get better within 6 to 8 visits. We use no-needle acupuncture, cold laser, reflexology, soft tissue/joint mobilization techniques, stretching exercise and strength- ening exercises using a whole body vibration machine to bring quick healing.
Why All Active Physical Therapy versus pill/drugs?
No harmful side effects period. All your solutions and treatments are natural, drug and side-effect free. We get to the root of your problem, not only treat the symptoms. Patients love us and return to us whenever they need us. We believe in building community relationships that will last a lifetime.
I think what I like best is that they zoom in or focus on your problem and you can communicate with them and they can help you to solve it. I'm very grateful because I never been to a physical therapy that is better than here. I've been to lots of them and all they seem to want to do is create more pain, where here they try to solve the pain. I'm very grateful for that. They're loyal to their customers and I want to spread the word. I really think they are terrific!
→ Carol
I just wanted to let you know that I been to Angie before and when I was suggested to go to another Physical therapist, I told my doctor that was not the one I wanted to go to. I have faith in Angie and her staff. I also feel they work so well with you. They understand where the pain is and the exercises that they give you are really helpful.
→ Eleanor
Get Instant Access To These 4 Ebooks Today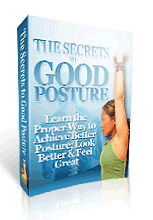 Enter your email address below for instant access!