Welcome to our website
Physical Therapy is beneficial in helping older adults stay strong and be able to do more productive on their own. Physical Therapists are experts in restoring and improving the motions that are crucial to your well-being. They are health care professionals who provide services for individuals to develop, maintain and restore maximum movement and functional ability throughout life. Many times these services are provided in circumstances where movement and function are threatened by aging, injury, disease or environmental factors.
Physical Therapy is concerned with identifying and maximizing quality of life and movement potential. Geriatrics, Cardiopulmonary, Neurological and Orthopedics are just a few of the specialties Physical Therapists are skilled in. Geriatric physical therapy is an effective way for seniors of all ability levels to build confidence, improve strength and balance, stay active and promote independence. [+] Read more...
Specialized Treatment For A Variety Of Problems
Musculoskeletal injuries and associated pain and stiffness
Hip and knee injuries
Joint replacements
Post-surgical loss of function
Shoulder injuries
Back and Neck injuries
Loss of balance and falls
Loss of strength and mobility
Loss of gait quality and endurance
Stroke and neurological deficits
Chronic pain and loss of function
Decrease in activities of daily living
We offer individualized one-on-one physical therapy treatment with a licensed physical therapist, and a licensed PT assistant.
Treatments can include therapeutic exercise, manual therapy, balance and transfer training, gait training, home safety, modalities for pain relief, and equipment modification and recommendation.
I think what I like best is that they zoom in or focus on your problem and you can communicate with them and they can help you to solve it. I'm very grateful because I never been to a physical therapy that is better than here. I've been to lots of them and all they seem to want to do is create more pain, where here they try to solve the pain. I'm very grateful for that. They're loyal to their customers and I want to spread the word. I really think they are terrific!
→ Carol
I just wanted to let you know that I been to Angie before and when I was suggested to go to another Physical therapist, I told my doctor that was not the one I wanted to go to. I have faith in Angie and her staff. I also feel they work so well with you. They understand where the pain is and the exercises that they give you are really helpful.
→ Eleanor
Get Instant Access To These 4 Ebooks Today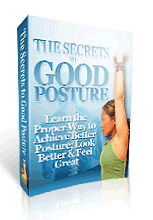 Enter your email address below for instant access!